Strategically located 5 minutes from the major campsites from Peschiera to Bardolino, Agorà Parking offers a storage service for your boat, caravan and camper van.
We have a large area, open-air and indoor, with video surveillance, alarm system and 24-hour guard.
In addition to the parking service, Agorà Parking also offers washing, maintenance, and transport for your boats and caravans.
Park your boat or caravan with us, and enjoy the journey!!!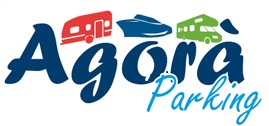 References
Phone
+39 348 9766405
Email
info@agoraparking.com
Address
Via Silani, 38-40/A, Fraz. Sandrà - 37014 Castelnuovo del Garda
Visit the website